Meet our key executives and learn how they drive our security services. Explore the faces behind our company's success.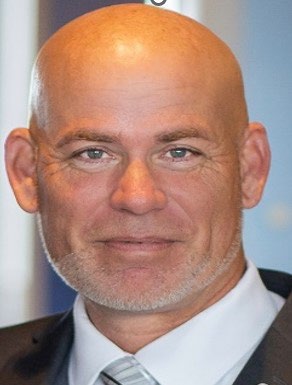 Mathew Tremblay is a seasoned security expert and the Executive Director of Response Safety Security & Investigations. He has 30 years of direct experience in the private security industry and has worked on many large security projects throughout the Province of Ontario.
Mathew was instrumental in creating the first community-based security program in Southwestern Ontario (Windsor, ON and Wheatley, ON) which has developed a core knowledge base for other areas of Ontario to create their own programs.
Mathew is also a current serving member of the Canadian Armed Forces Primary Reserves. He has served his country since 1988 and is currently a Captain in the CIC Branch. He graduated from the Ontario Business College in Windsor, ON with a diploma in Law and security administration in 1991.
As the Executive Director of Response Safety Security & Investigations, and Advance Security Services Co.; Mathew's primary role is to ensure all uniform divisions are operating within set SOP's and in the best interest of the company and the client's he serves. Through leadership, integrity, and core values; Mathew leads his teams to provide professional protection services to many areas across the Province of Ontario.
Trevor Finnigan is an experienced security professional and CEO/President of Advance Security Services Co. With more then a decade of experience leading the security industry, Trevor has worked on a wide range of security projects. As an innovative leader, Trevor assisted creating the first standard operating procedures for secure transport of legal Cannabis in Canada, developed and implemented the first ever Cash-in-Transit service for Bitcoin BATM Providers in Canada, worked closely with some of Canada's main five banks, top 5 white label ATM companies in North America, and government organizations.
Prior to his current role, Trevor held various positions in the security industry, including Director of Armed & Financial Security and Senior Manager of Business Development for large Security firms based in Canada. During his tenure he managed large portfolios for these organizations, being responsible for over $13M+ of revenue annually.
As CEO/President of Advance Security Services Co., and now Response Safety Security and Investigations, Trevor is committed to providing high-quality security solutions that meet the unique needs of his clients. He leads a team of dedicated security professionals who are passionate about helping businesses and organizations protect their assets, employees, and customers from potential security threats.